In a previous post we talked about Leather Boxes and Structured Bags. Today, we are going to show you some examples of Leather Jewellery.
Firstly, talking about material. Leather is a material that can be used in many different ways and products. It's a multipurpose material. The possibilities can be endless. That's why some jewellery brands are using leather for their collections. They combine brass, silver or gold… with leather. A perfect mix!
The well-known French Luxury House, Hermes have a big variety of jewellery like bracelets, earrings, necklaces and chokers. They are very fancy and with a very high quality. For example, we really love this bracelet finished with edge painting.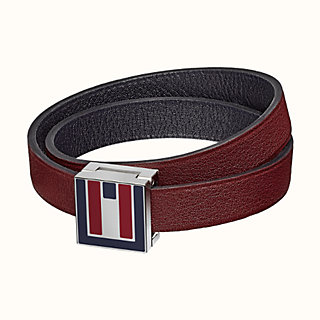 Loewe has also joined this trend. We highlight these rounded earrings crafted in calfskin. This is a perfect example of LOEWE's savoir faire. This enriched statement earrings will instantly elevate your look.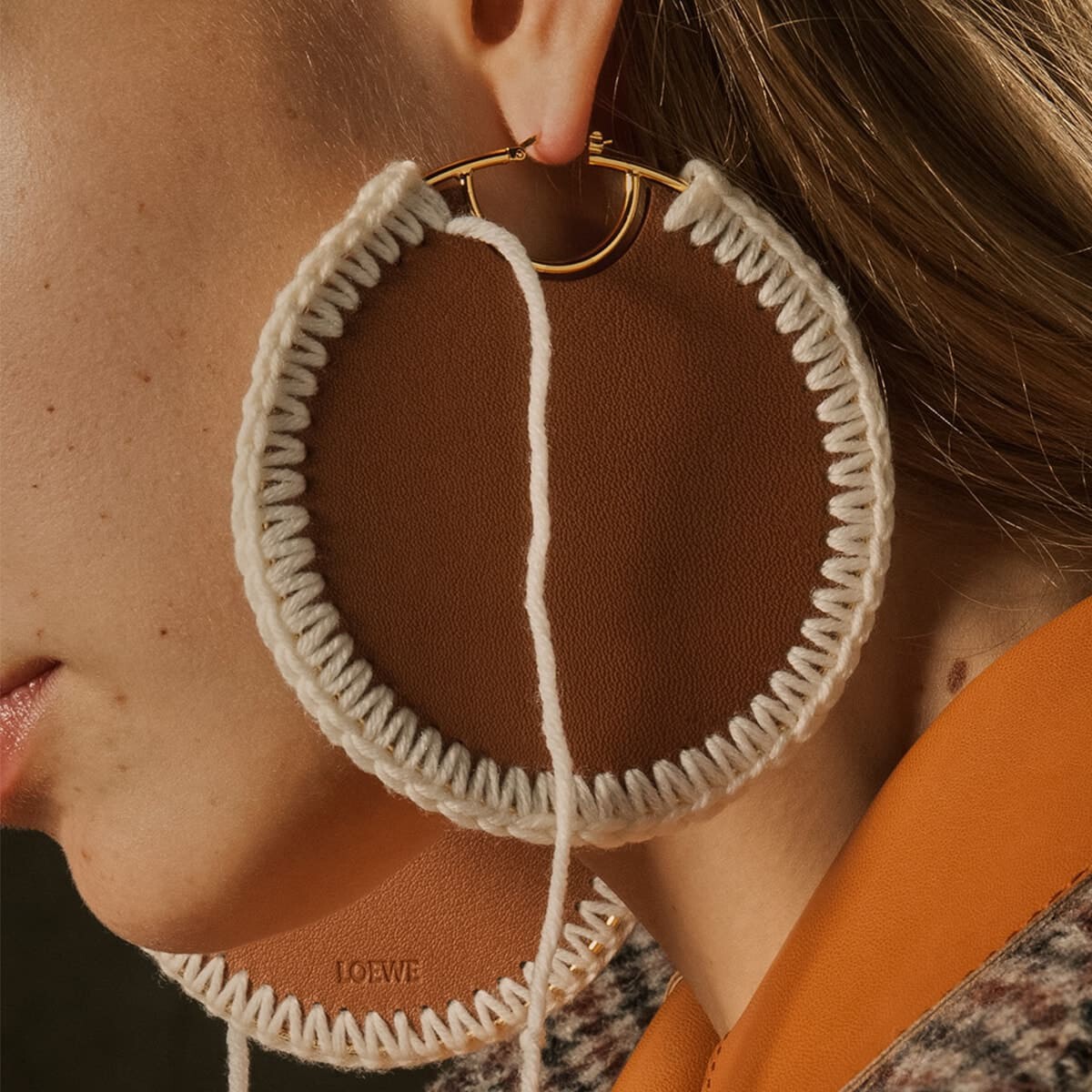 The Spanish brand Malababa creates desings in which they combine natural materials, textures and colours. It's important the highest quality, durability and functionality of their designs. They produce all their products in his own workshop in Madrid. I love this leather multicolour necklace .